I used to lie in bed scrolling through Right Move on Saturday mornings. I love looking at what's out there. A few months after Ben had moved in to my place in Fergus Drive in Glasgow, I was doing just that and I scrolled upon a real mess of a property. I angled my phone at Ben and said something like, "Look at the state of this place…" He took a look and commented on how big the rooms were. A few weeks later Ben suggested we go check out the area that scabby old flat was on, just to see.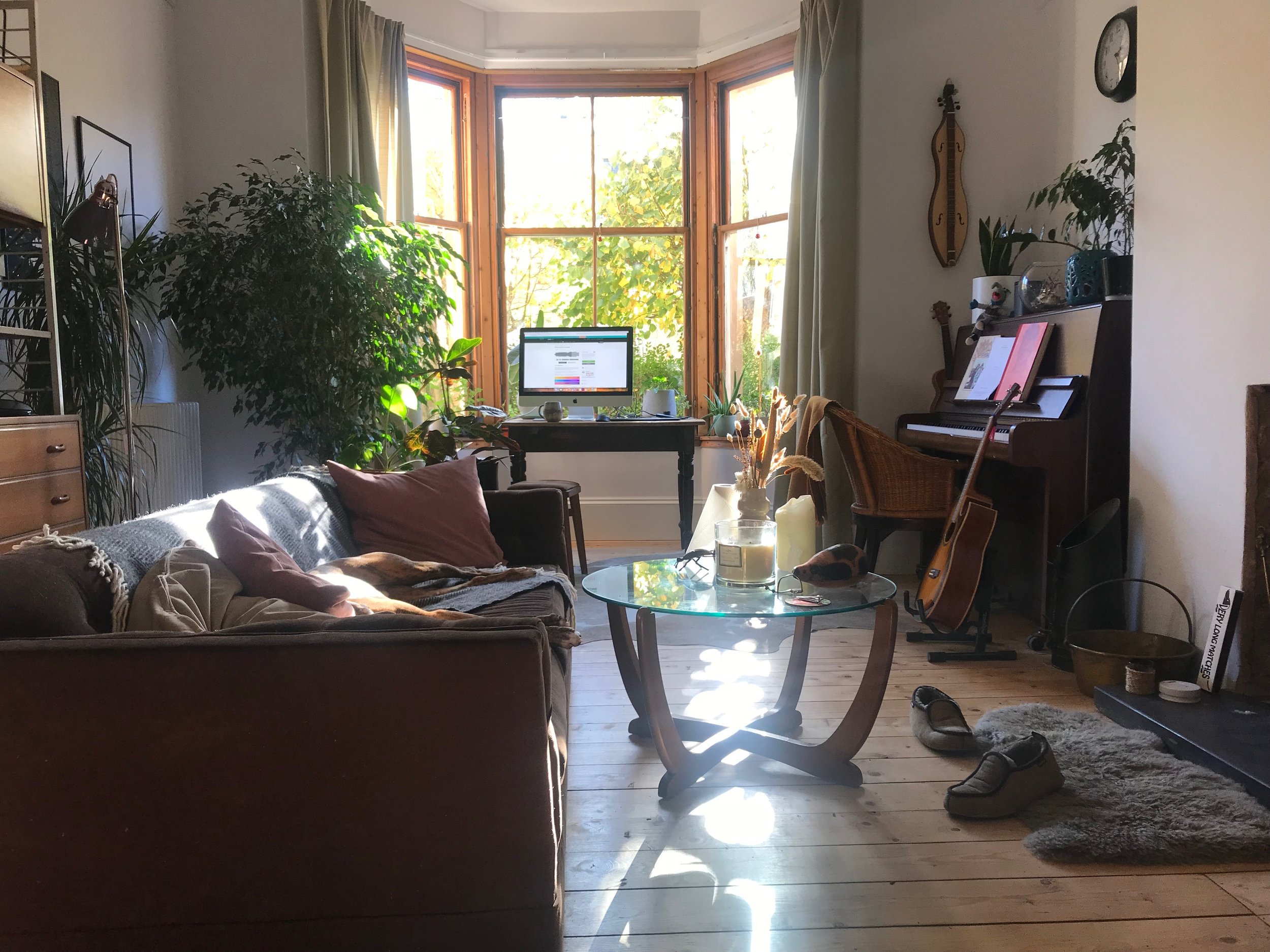 Driving down Millbrae Crescent feels like driving on to the set of a movie. We were gob-smacked - really! I couldn't believe this beautiful street was hiding only a few minutes drive from a street I lived on as a kid, in Newlands, just down the road. I had driven past it a hundred times on my way to school… So we slowly rolled along the cobbles, peering in to the beautiful Greek Thomson town houses on the opposite side. Then we spotted a Clyde car, outside number 7. Yeah! I nipped inside and sure enough the agent was there showing a couple around. He invited us in to look around too, and told us there had been "a lot of interest." We didn't say much inside, we just looked around, up and down, asked a couple of questions. And then we went outside, the car drove away and we just stared at each other.
What followed was a couple of months of madness - probably not worth regurgitating, but a series of EXTREMELY fortunate events led us to our dream renovation project, and Millbrae is now a place we call home!
Work Processes
We both took 3 months off work and did everything ourselves, bar the plumbing and electrics.
I would wake up at 6am most mornings and start work on filtering through my Gumtree alerts for "square tiles", "vintage taps", "4 poster beds", "range-style cookers"… Then I would rake through the auction catalogues for anything that might work for us. We took trips to the incredible Steptoe's Yard in Montrose a couple of times, filling up with odds and ends - old cistern brackets, hooks, pans, all sorts of things. I would find an image in Pinterest, show it to Ben, then we would visit these places and eventually something would emerge in the flat - totally unique and made for a no cash at all!
We designed our kitchen from scratch. The room that would become the kitchen had nothing in it except a stand alone sink, which we took away as quick as we could as it was in a really bad way - like everything else in the place! Ben created the kitchen layout and design in SketchUp then built the cupboards from scratch. I ordered the handles from Etsy. Ben's friend Lewis came around to help us pour the concrete tops. We're so very proud of it! We kept the original single pane wooden sash windows - too beautiful (and expensive) to get rid of, and I made some thick, blackout curtains - who needs double glazing! (Possibly us, now that we've learned so much about efficiency and how much energy we are wasting!!)
We're still finalising and chipping away at the place, but it really is a crazy transformation… Hopefully these before and after pictures do our work justice!

J & B